Artificial Disc Replacement
Dr Lee Yang is a Gold Coast neurosurgeon and spine surgeon in Queensland who specialises in keyhole/complex spine surgery and advanced neurovascular surgery as well as all aspects of brain, spine and peripheral nerve surgeries.
ARTIFICIAL DISC REPLACEMENT
A cervical artificial disc replacement is a device that is placed into the intervertebral disc space instead of a bone graft after the disc is removed with the goal of retaining as much normal motion as possible while keeping the motion segment stable.
The theoretical advantages are to reduce the incidence of adjacent segment degeneration while maintaining normal neck motion.
A number of disc technologies have progressed through the various phases of development and clinical testing in the United States in recent years and received full FDA approval. In Australia, the Federal Government has finally allocated a Medicare rebate code for the use of single level disc replacement.
The long-term results for these devices are pending and the risks of adjacent level deterioration is still not proved to be lower for these devices over the Gold Standard fusion (anterior cervical discectomy and fusion). Time will tell.
Cervical disc replacement surgery is more successful when performed for the correctly indicated patient and by a surgeon adequately trained in cervical disc replacement techniques.
Dr Yang is trained extensively to implant artificial disc device to the strictest of regulatory standards.
PUT YOURSELF IN GOOD HANDS
Surgery is performed to the highest standards. All patients deserve the very best in care, especially when they are dealing with debilitating neurological conditions.
Contact Dr Lee Yang
Contact Dr Lee (Liqun) Yang
Phone: 07 5530 0491
Fax: 07 5530 0686
Email: [email protected]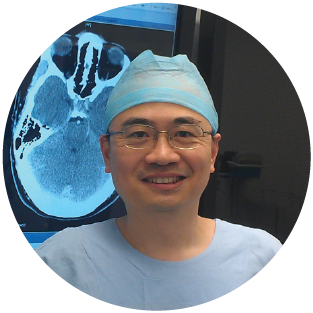 Dr Yang Specialises in:
SPINE
---
BRAIN
---
PERIPHERAL NERVE
---
Carpal Tunnel Syndrome
Ulnar Nerve Entrapment
Book an appointment with Dr Yang
To arrange an appointment with Dr Lee (Liqun) Yang please contact,
Phone: (07)5530 0491 Fax: (07) 5530 0686
Gold Coast Private Hospital
Suite 15, Ground Floor
14 Hill Street, Southport QLD 4215
Gold+Coast+Specialist+Centre