Dr Lee Yang is a Gold Coast neurosurgeon and spine surgeon in Queensland who specialises in keyhole/complex spine surgery and advanced neurovascular surgery as well as all aspects of brain, spine and peripheral nerve surgeries.
SPINAL DEFORMITY
Scoliosis and deformity surgery is typically performed by spinal surgeons who have undertaken further advanced training. Dr Yang has completed a Fellowship in complex Spine Surgery in Royal North Shore Hospital, North Shore Private Hospital and Sydney Adventist Hospital in Sydney.
Spinal deformity occurs most commonly as a result of degenerative disease. The condition may be so debilitating that patients could lose their motor function and quality of life. Patients may be bent forward and find it very difficult to stand upright (kyphosis) or have a twisted spine (scoliosis)
Spinal deformity if a complex problem and often requires additional X-rays and scans for full assessment. Surgery can help with deformity correction, relief of sciatic pain and sometimes back pain, however surgical intervention needs to be carefully considered as it is often a major procedure.
PUT YOURSELF IN GOOD HANDS
Surgery is performed to the highest standards. All patients deserve the very best in care, especially when they are dealing with debilitating spinal conditions.
CERVICAL KYPHOTIC DEFORMITY
Preoperative Xray showed a significant cervical kyphotic deformity. This patient was unable to see straight and eat properly. After surgery she was upright and restart her normal lifestyle.
PRE AND POSTOPERATIVE SEVERE SCOLIOSIS
Contact Dr Lee Yang
Contact Dr Lee (Liqun) Yang
Phone: 07 5530 0491
Fax: 07 5530 0686
Email: [email protected]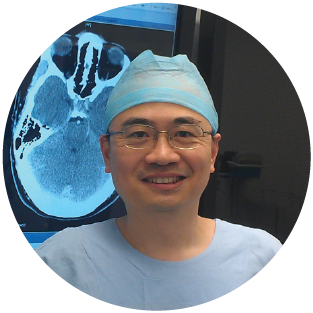 Dr Yang Specialises in:
SPINE
---
BRAIN
---
PERIPHERAL NERVE
---
Carpal Tunnel Syndrome
Ulnar Nerve Entrapment
Book an appointment with Dr Yang
To arrange an appointment with Dr Lee (Liqun) Yang please contact,
Phone: (07)5530 0491 Fax: (07) 5530 0686
Gold Coast Private Hospital
Suite 15, Ground Floor
14 Hill Street, Southport QLD 4215
Gold+Coast+Specialist+Centre