Precision Brain Tumour Surgery
Dr Lee Yang is a Gold Coast neurosurgeon and spine surgeon in Queensland who specialises in keyhole/complex spine surgery and advanced neurovascular surgery as well as all aspects of brain, spine and peripheral nerve surgeries.
PRECISION BRAIN TUMOUR SURGERY
Dr Yang utilizes the most modern tumour surgery techniques to ensure you're receiving state-of-the-art surgical care – sub-millimetre accuracy, including computer-assisted brain surgery and intraoperative MRI scan.
Dr Yang's surgical team provides an exceptionally high standard of surgical care and operating equipment.
Ultramodern operative equipment – the operating theatre is equipped with advanced neuro-navigation equipment – including operating microscopes with the ability to perform fluorescence-guided tumour surgery.
Intraoperative MRI scanner – this allows surgeons to scan patients during their operations and then immediately verify the results of the procedure.
Awake brain tumour surgery – this technique aims to ensure minimal harm to patients who have tumours in critical locations in the brain, allowing the surgeons to perform maximally safe resection of the tumour.
PUT YOURSELF IN GOOD HANDS
Surgery is performed to the highest standards. All patients deserve the very best in care, especially when they are dealing with debilitating neurological conditions.
Contact Dr Lee Yang
Contact Dr Lee (Liqun) Yang
Phone: 07 5530 0491
Fax: 07 5530 0686
Email: [email protected]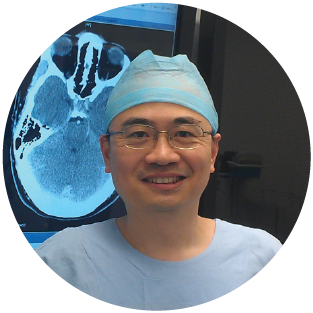 Dr Yang Specialises in:
SPINE
---
BRAIN
---
PERIPHERAL NERVE
---
Carpal Tunnel Syndrome
Ulnar Nerve Entrapment
Book an appointment with Dr Yang
To arrange an appointment with Dr Lee (Liqun) Yang please contact,
Phone: (07)5530 0491 Fax: (07) 5530 0686
Gold Coast Private Hospital
Suite 15, Ground Floor
14 Hill Street, Southport QLD 4215
Gold+Coast+Specialist+Centre