Dr Lee Yang is a Gold Coast neurosurgeon and spine surgeon in Queensland who specialises in keyhole/complex spine surgery and advanced neurovascular surgery as well as all aspects of brain, spine and peripheral nerve surgeries.
SPINAL TRAUMA
Dr Yang has completed a Ph.D. study in spinal trauma, published multiple papers in leading journals and received multiple awards for his research in spinal trauma.
Spine trauma is damage to the spine caused from a sudden traumatic injury caused by an accidental fall or any other physical injury. Spinal injuries may occur while playing, performing normal activities, operating heavy machines, lifting heavy objects, driving automobiles, or when you suffer a fall. Injury to spine may cause various conditions including fractures, dislocation, subluxation, disc prolapse, haematoma and partial or complete tears of ligaments.
The most common symptom is pain. Spinal injury causes weakness and sensory loss if the spinal nerves are damaged. Symptoms may proceed to paralysis, limited movement, and immobility. Spinal injuries are diagnosed using spine X-rays and a CT or MRI of the spine.
The treatment will depend entirely on the specific type and location of the injury. You may be treated with pain medications, physiotherapy, brace or surgery.
Surgery is recommended when other treatments are a failure or inappropriate. Surgery for spinal conditions depends on the type and severity of injury.
PUT YOURSELF IN GOOD HANDS
Surgery is performed to the highest standards. All patients deserve the very best in care, especially when they are dealing with debilitating spinal conditions.
L2 fracture with L1/2 dislocation
Preoperative CT showed a L1/2 dislocation with L2 fracture resulting in kyphotic deformity in the lumbar spine. Kyphotic deformity was corrected with reduction and stabilization of L1/2 dislocation as shown on postoperative CT.
L1 fracture and T12/L1 dislocation
Preoperative CT showed T12/L1 dislocation and L1 fracture with kyphotic deformity. A satisfactory reduction and stabilization performed during the surgery as shown on intraoperative Xray and confirmed on postoperative CT.
Contact Dr Lee Yang
Contact Dr Lee (Liqun) Yang
Phone: 07 5530 0491
Fax: 07 5530 0686
Email: [email protected]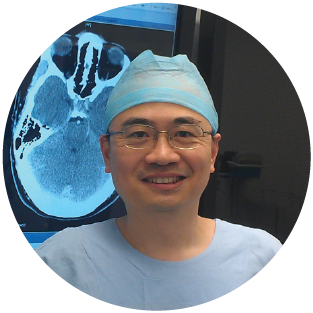 Dr Yang Specialises in:
SPINE
---
BRAIN
---
PERIPHERAL NERVE
---
Carpal Tunnel Syndrome
Ulnar Nerve Entrapment
Book an appointment with Dr Yang
To arrange an appointment with Dr Lee (Liqun) Yang please contact,
Phone: (07)5530 0491 Fax: (07) 5530 0686
Gold Coast Private Hospital
Suite 15, Ground Floor
14 Hill Street, Southport QLD 4215
Gold+Coast+Specialist+Centre