Dr Lee Yang is a Gold Coast neurosurgeon and spine surgeon in Queensland who specialises in keyhole/complex spine surgery and advanced neurovascular surgery as well as all aspects of brain, spine and peripheral nerve surgeries.
SPINAL TUMOUR SURGERY
Combining a cutting-edge standard of care with the latest surgical equipment, Dr Yang is skilled in complex spinal tumour surgery.
A spinal tumour is an abnormal mass of tissue within or surrounding the spinal cord and/or spinal column. These cells grow and multiply uncontrollably, seemingly unchecked by the mechanisms that control normal cells. Spinal tumours can be benign or malignant. Primary tumours originate in the spine or spinal cord, and metastatic or secondary tumours result from cancer spreading from another site to the spine.
Spinal tumours may be referred to by the region of the spine in which they occur. These basic areas are cervical, thoracic, lumbar and sacrum. Additionally, they also are classified by their location in the spine into three major groups: intradural-extramedullary, intramedullary and extradural.
PUT YOURSELF IN GOOD HANDS
Surgery is performed to the highest standards. All patients deserve the very best in care, especially when they are dealing with debilitating spinal conditions.
L4 Spinal Tumour
L4 metastatic tumour was completely removed with anterior spinal column at L4 reconstructed to restore alignment and to decompress nerve roots.
Contact Dr Lee Yang
Contact Dr Lee (Liqun) Yang
Phone: 07 5530 0491
Fax: 07 5530 0686
Email: [email protected]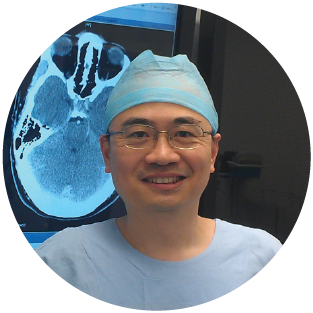 Dr Yang Specialises in:
SPINE
---
BRAIN
---
PERIPHERAL NERVE
---
Carpal Tunnel Syndrome
Ulnar Nerve Entrapment
Book an appointment with Dr Yang
To arrange an appointment with Dr Lee (Liqun) Yang please contact,
Phone: (07)5530 0491 Fax: (07) 5530 0686
Gold Coast Private Hospital
Suite 15, Ground Floor
14 Hill Street, Southport QLD 4215
Gold+Coast+Specialist+Centre